Helping Small Inventors Protect Big Ideas
Patent Attorney In Columbus, Ohio Providing Patent Services
As a patent attorney, I save clients time and money on patent applications while helping clients get the broadest patent protection possible. I help clients reduce legal risk and exposure when defend against patent infringement claims at the most affordable rates. I also help clients enforce their patent rights and protect their income potential by pursuing patent infringement claims. The patent services I offer include patentability searches, patent applications, and patent infringement litigation. I perform patent attorney services for clients in all industries.
How To File A Patent Application
Obtaining a patent begins with filing a patent application. To file a patent application, you need to:
Conduct a patentability search to ensure your invention has not already been claimed;
Submit an Application Data Sheet, including an Inventor's Oath or Declaration;
Submit an Information Disclosure Statement;
Submit a Written Description of your invention;
Submit Drawings of your invention.
As a patent attorney, I help clients file patent applications and prosecute patents until the patent issues. I also conduct a preliminary patentability search to help clients get an idea of whether a patent is likely to be eligible for issue.
I can save you time and money by helping you draft an application the right way, avoiding the added time and expense of responding to office actions to correct the application. I also offer more affordable rates and more personal client service than my competitors.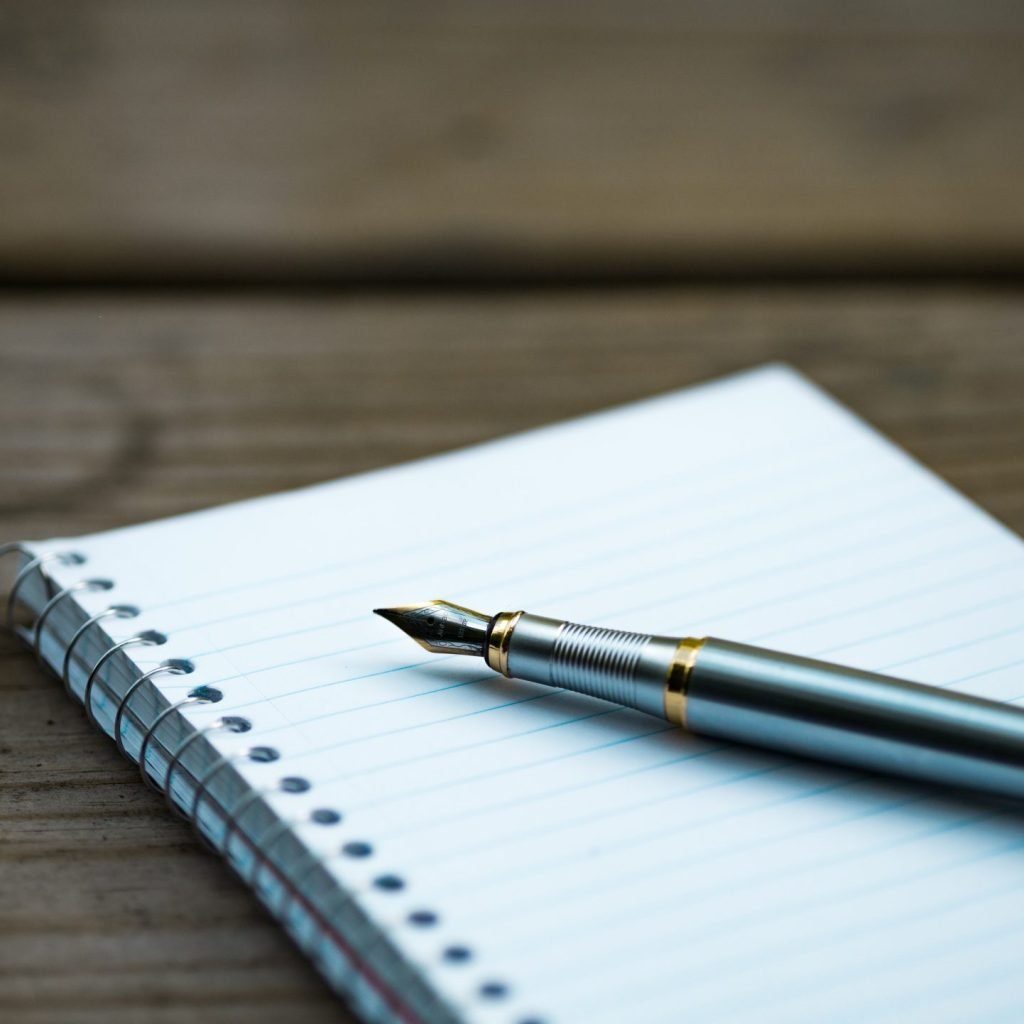 As a patent attorney I conduct patentability searches on the United States Patent and Trademark Office website. The USPTO has a database of issued and published patent applications. This is the database a patent examiner will search to make a patentability determination. I perform this service for clients to identify issues with patentability before an application is filed to advise my clients before they engage in a long and expensive process.
I can save you time and money by conducting a thorough patent search and helping you determine if your invention is patentable. I can also help you determine how broad to draft your patent claims. You will save time and money by avoiding unsuccessful applications, reducing office actions to correct the application, and you will obtain the broadest protection available.
Correcting and Fixing Patents
You may be concerned about issues with your duty of disclosure, incorrect information in your patent or application, or you may want to change one of your patent claims. There are corrective procedures which allow you to correct patent information, make material disclosures of information, or change patent claims. If you have concerns with your patent or application I can help you resolve your concerns and correct your patent.
Litigation Attorney for Patent Infringement
As a patent infringement attorney, I help clients enforce their patent rights or defend against infringement claims. I have successfully defended clients against infringement claims at more affordable rates and while providing more personal client services. 
Patents and applications can be challenged by the public, including competitors or other patent owners. Patent challenges include prior art, prior patents, or others alleging they invented the subject matter first. If your patent or application is challenged I can help you defend against the challenge.
Patent Licensing and Assignment Agreements
If your invention is patent eligible, beginning the patent process gives you intellectual property rights in your invention. Once you obtain these intellectual property rights, you may decide to make money by licensing or assigning your patent rights. As a patent attorney, I help clients draft and negotiate licensing and assignment agreements for their intellectual property and patent rights. For more information, or to start protecting your inventions, contact me today. 
Trademarks follow a similar application process to patents. I thus offer trademarking as a supplemental service in my practice. 
Why You Should Work With Me
During my 3+ years of practicing law I have achieved better results than attorneys with 25+ years of experience.
I save clients thousands of dollars and offer flexible payment plans.
I'm young, I work hard, and I respond to your calls.
Frequently Asked Questions
It first depends on what kind of idea it is, then how developed your idea is:
Ideas that are not patent eligible:




Book ideas

Words, names, phrases, logos

Music, artistic expression, and other ideas that are subject to copyright protection

Combinations of known and understood components

Ideas that are patent eligible:




Inventions that include something new and unique

Discoveries

Methods of using something in a new and unique way

New chemical formulas

Can you show through written description and/or drawings that your idea is possible?




You don't have to have a prototype or working invention to patent your idea. However, patent applications require specifications, which are written descriptions of the subject matter. If you can't describe how to make your invention and how it works in a detailed, step-by-step manner, you cannot get a patent.

If you reach the point of detailed written description, you can potentially get a patent. If you are still developing your idea while trying to obtain a patent, I would start by filing a

provisional patent application.
How Do You Patent An Idea?
If you have an idea that is patent eligible, you can get a patent through filing a provisional, design, or nonprovisional application:
Provisional ("patent pending")




Provisional patents are what people think of when they say they have a patent pending. File a provisional application if your idea is patent eligible, but you may improve or make changes to the idea in the near future.

Design




A design patent protects the aesthetics of an invention. File a design application to protect the way an invention looks. Do not file a design application to protect words or logos that are protected by Trademarks.

Nonprovisional




Nonprovisional patents are the end goal and give you an actual, long-term patent. File a nonprovisional application if your idea will not change in the near future.
How Do You File A Patent?
You file a patent by submitting to the USPTO the basic requirements to complete a patent application. These requirements are:
An inventor's oath or declaration

An information disclosure statement

A written specification of the invention




A written description of the invention

The best mode to practice the invention

Claims

Drawings, if drawings are necessary to understand the invention

The filing fee
Each requirement has several laws and procedural rules controlling what information must be included and how you must format or present that information.
How Long Do Patents Last?
Provisionals ("patent pending") last for 1 year from the date of filing.
Nonprovisional patents last 20 years from the earliest filing date, not including the priority filing date of a provisional.
Design patents last 15 years from the date of issue.
How Long Does It Take To Get A Patent?
Provisional applications: 2-3 months to process the filing. There is no examination, so your processing includes filing the application and a response saying the USPTO has received your documents.
Nonprovisional application: 1-3 years is the average time it takes for a nonprovisional application to either issue into a patent or for prosecution to close.
There are 4 ways to reduce the processing time for your application:
Be 65 years or older

Invent something related to counter terrorism

Invent something related to renewable energy / superconductors

Pay several thousand dollars
How Much Does A Patent Cost?
Patent fees come from 2 sources: (1) filing fees, and (2) agent/attorney's fees. If you are a business entity you are required to file through a patent agent or attorney. If you aren't, you still want to hire an agent or attorney unless you want to add thousands of dollars in response fees to fix mistakes and add a year or two to your processing time.
Base Filing fees from filing to finish: depends on your entity size.
| | | |
| --- | --- | --- |
| Provisional base fees | Small entities | Micro entities |
| $300 | $150 | $75 |
Provisionals are cheaper because they don't include examination fees, including search fees, examination fees, and issue fees.
Provisional attorney's fees:
Applications starting at $3,500
Prior art search fees: $1,000 -- $2,000
I don't charge separately for the prior art search. Save up to $2,000 by filing your provisional with me.
| | | |
| --- | --- | --- |
| Nonprovisional base fees | Small entities | Micro entities |
| $3,020 | $1,510 | $755 |
Some filing fees may be reduced by filing electronically.
Nonprovisional attorney's fees:
Applications starting at $10,000
Prior art search: $2,000
Response to office actions: typically based on hourly fees. The average I've seen other attorneys charge is $495/hr.
I offer more affordable rates and more flexible payment options than other attorneys.
Want free information about patents?
Fill out this short form to receive free legal information about patents. If you have a question of your own, include it in the message box and I will try to answer it as quickly as possible.
My Thought Leadership In Patent Law: